Will Smith Flirts With Co-Star, What Will Jada Say?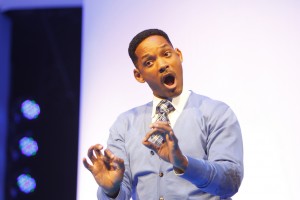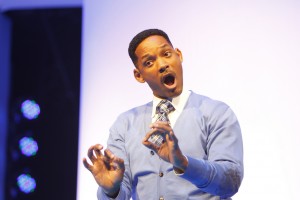 The 'Fresh Prince' has reportedly been getting fresh with someone who isn't his wife. This will surely only add fuel to the fire, concerning the rumours that Will and his wife, Jada Pinkett Smith are on a trial separation.
With their marriage in apparent jeopardy, Will seemed to find solace in a photo booth with his attractive 'Focus' co-star, Margot Robbie. Whilst at a party in New Orleans last month, the pair allegedly posed is a rather suggestive manner behind the curtains of a photo booth. A witness claimed that Margot flashed her bra at will, whilst he held his bare chest against her.
A source said: "He [Smith] wasn't acting like a married man; he gave no signs that he was in a committed relationship. What kind of married man would go into a photo booth with a sexy 23-year-old girl and start to undress?"
The gossip mill has been kept busy the last few years over rumours of marital troubles between Will and Jada, who have two children, Jaden, 15 and Willow. 13. In the August of 2011, Jada was accused of having a fling with Jennifer Lopez's ex, Marc Anthony – the couple issued a statement to refute this allegation.
It seems like it is Will's turn to start tongues wagging with his antics at the aptly named 'Big Easy' party. The source says: "They were hanging all over each other, laughing like they were a new couple in love. Will had just gotten done working for the day, so he definitely wasn't intoxicated in any way – he knew what he was doing."
Jada will not be happy!
Moral of the story, if you are going to get all flirty with someone and you don't want your missus to find, don't do it where there will be photographic evidence…that's just stupid Will.
For more flirting fun and a cheeky laugh or two, check out our official Facebook Page.