It Can Feel Like Throwing Yourself Into A Lion's Den, But You Can Approach Women At A Bar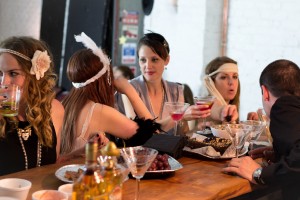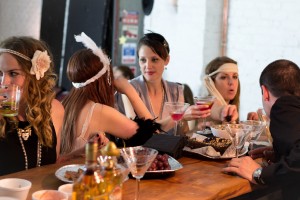 It's a nerve wracking experience approaching a women in a bar – she is standing there looking all beautiful and you're almost sure you're going to trip and fall flat on your face on the walk over there. Your legs have completely turned to jelly and your throat has completely closed up – if you do manage to walk over to her without an embarrassing incident, it will be a miracle if you can squeeze any words out.
Why you putting so much pressure on it? In all honesty, not every woman can be charmed with the same techniques; some women will like a confident man who is forward and some will prefer the more modest and shy guy. It's a bit of a lottery, but you will never know unless you try. So here are a few rules to follow to boost your chances of success (bear in mind there are no guarantees)…
Take It Easy – Stop being so concerned with what she thinks, it wont change if you spend all night worrying about it – you will end up worrying yourself out of the game. Just take a deep breath, and walk up to her with a confident smile and start up a conversation; it may not work out every time, but the more you try it, the better you will get.
Go For The Group – A girl loves it when a guy can make her friends laugh and makes a real effort. It gives the impression that you are not only after one thing – waiting for a girl to be alone before you approach her can seem a little bit predatory and off putting.
Don't Flash The Cash – Yes, you might be successful, but not many women are impressed when guys flash the cash, in fact only one type of woman are impressed by that, and it isn't your personality she is interested in. There is nothing wrong with buying the first round, but don't go flashing the cash further, it can appear arrogant and like you want to be in control – not really attractive qualities.
Don't Get Smashed – A little but of Dutch courage is one thing, but have so much to drink that you're slurring your word, sloshing your drink about and leaning on her for support is not going to get you those digits. It might get you a slap and a forced exit from a bouncer.
No Nicknames – Don't approach a girl and call her baby or sexy, it gives the impression that you will approach any and every girl and call her the same. Instead introduce yourself and ask her name and only call her that…terms of endearment come much later on.
So guys, do you feel better about approaching that girl in the bar now?
For more flirting tips and some humorous advice, check out or official Facebook Page.