Michelle Busts Obama When He Is Caught Flirting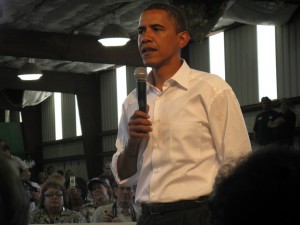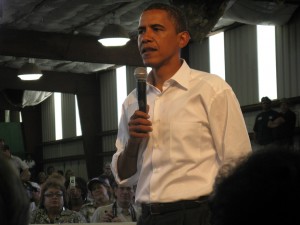 Even the present of the United States can't resist a cheeky flirt now and then, but he really should try to do it when his wife Michelle is not around. During a memorial for Nelson Mandela held on the 10th of December, Obama found himself sat between his wife and Helle Thorning-Schmidt, Denmark's Prime Minister.
The two powerful leaders enjoyed a little friendly conversation prior to the start of the event, perhaps to ease any nerves that would arise at such a momentous occasion. The pair posed together and took some selfies, as Michelle looked on with a rather unamused expression on her face.
Obviously, keen to keep her man from flirting where he shouldn't, Michelle switched seats with her husband, putting herself right inbetween Obama and Thorning-Schmidt. It's nice the see the most powerful man in the United States can still be under a woman's thumb. See guys it can happen to absolutely anyone!
Next time Obama decides to have a little flirt, he will probably make sure it isn't under the keen gaze of his lovely wife.
For more flirting fun, be sure to check out our official Facebook Page.