An Airplane Is Not The Place To Try Out Your Aggressive Flirting Technique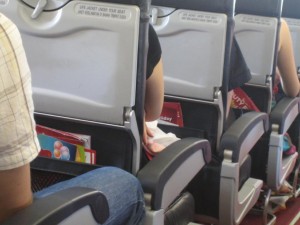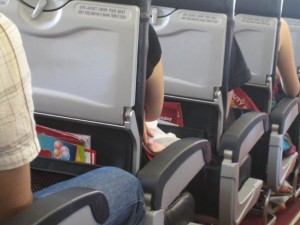 Not so long ago, it was revealed that Virgin Airlines was giving it's passengers the opportunity to participate in some in-flight flirting. But a news story has emerged this week that shows that bad things can happen if you push that flirting a little bit too far.
A little bit of flirting between passengers on a plane isn't that out of the ordinary, but it has definitely has crossed some kind of line when the pilot is forced to make an emergency landing so a over flirtatious passenger can be removed from the flight.
It has been reported that a woman passenger aboard a Delta flight on route to Washington D.C. to Salt lake City had to be taken into custody after making many unwanted 'sexual advances' towards other passengers. The drunken woman, whose name has not been released, was allegedly 'grabbing' a male passenger, who certainly did not want to be gabbed. The location of the grab has not yet been disclosed.
She was so unruly that she had to be handcuffed to her chair, which resulted in the woman shouting that she was going to "*&$#ing kill" the man who turned down her advances.  She was escorted from the plane by federal agents following the emergency landing, in a much more reserved state.
So people, if you don't want to get into trouble, cut back on the sauce and remember. "no, means no".
For more flirting fun and some cheeky giggles, come on over and check out our official Facebook Page.