Carmen Electra Flirts and Shows Off Her Inner Cougar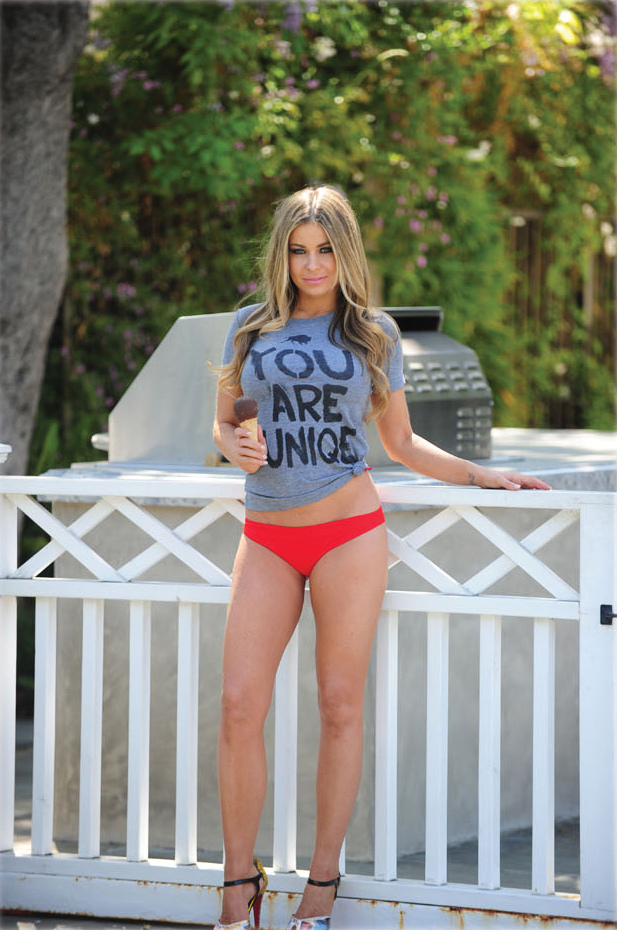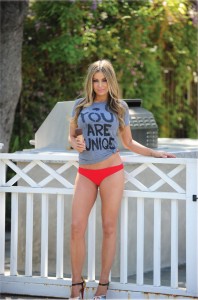 Glee star Samuel Peter Larsen has a extra reason to be gleeful this week, when he found himself in the clutches of the world's hottest cougar, Carmen Electra. The 41 year old, got her claws into the 21 year old at the Bootsy Bellows club in Los Angeles, with the do getting up close an personal in a corner booth.
The pair later posed for a series photographs arm in arm, looking very close indeed. So that begs the question, is there a new relationship forming here? The chances are good as it isn't the first time that Carmen has got to grips with a younger man. In March of this year the Baywatch star was linked to 28-year-0ld American Olympian Ryan Lochte.
It seems like Carmen is keeping her options open following her two unsuccessful marriages to basketball weirdo Dennis Rodman and rock star Dave Navarro. Carmen may be playing the field for one last time, as she has recently expressed her desire to start a family: "I'm open to it. Work has been my priority this year, but I'm not closed off to the idea of adoption. I love kids. I'd be an encouraging and fun mom. I'd let my kid be who they are, but also be a good solid mom."
We wish Carmen all the luck in the world.
Read the full story on the Daily Mail.
Don't forget to visit our Facebook Page for more flirting action.