Was Miley Cyrus' Flirting Too Much For Liam Hemsworth?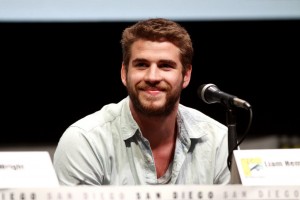 In the last few days, perhaps unsurprisingly, the announcement has come from both camps that the engagement between singer Miley Cyrus and Australian actor Liam Hemsworth is off. Since then Liam has been finding comfort in a woman who has not let him down, his mother. The due were seen leaving the Chateau Marmont Hotel in Los Angeles after a consolation dinner – poor Liam was not looking very happy.
Although no official reason for the split was given from either camp, but sources have claimed that it was Miley's infamous performance at the MTV Video Music Awards last month that was the final straw for Liam. During her performance Miley grinded against Robin Thicke as if her life depended on it, whilt wearing just a nude latex bikini. It is the kind of antics we have come to expect from Miley, but it was just one stunt to far for Liam, and who can blame him.
A source revealed: "Miley an Liam were already pretty much broken up at that point, but when he saw her performance and the backlash it created, it was the final nail in the coffin. That was all he needed to finally break up with Miley once and for all. He was embarrassed, disgusted and mortified by her performance."
The pair first met back in 2010 on the set of the 2010 movie 'The Last Song' and began dating soon afterwards. Liam proposed with a whopper of a diamond of May 2012, only to be confronted with a year of twerking and grinding from Miley.
We bet it wont be long before Chris finds himself something special, he has already been linked to stunning Mexican actress Eiza Gonzalez.
Read the full story on the Daily Mail.
For more flirting action, be sure to check out our official Facebook Page.