Learn How To Escape The Friend Zone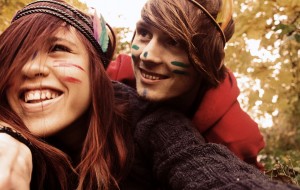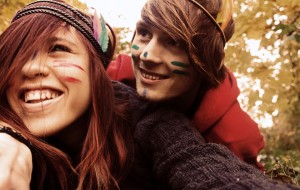 The friend zone can be a soul destroying place to be, watching someone you adore flirt with other people, but never you. It makes the words "You're such a good friend", a right slap in the face. The friend zone is so easy to be sucked into, but such a difficult place to escape – Alcatraz was easier to get out of. However, all is not lost, you can claw and scrape your way out of this dreaded place, but it does take a little bit of work…
Don't Be So Available – You're relationship is seriously unbalanced because you put way more in than the other person. It is so unbalanced that you have fell off the see-saw and landed in the friend zone. Take a step back and be a little less needy with their time and be willing to walk away if you don't get what you want from the relationship. It's simple psychology – those who are more willing to walk away are the ones who have the power to guide the relationship.
 Spend Less Time Together – Don't do so much for you're friend and start spending more time away from them. If you mean as much to them, then they will surely notice your absence – this may make them want you more. When you aren't their to help fulfill any of their needs, they are sure to feel the loss and this may increase their desire for you. Of course it could go the other way, they may not miss you at all, but on the plus side, you now know that you will never get what you want out of this relationship and go find another 'friend'.
Get A Life – Go out and make some new friends, of the sex you are attracted too, and create a bit of competition and jealousy. Your friend may value more, what they think they may lose. If you are 'busy' with other friends more often, the object of your desire may be a little bit more eager for your time and company.
Although there is a chance that none of these steps will turn your friend into your lover, but it cant hurt to try can it?
For the full story check out Psychology Today.
For more flirting fun, be sure to visit our official Facebook Page.