Flirt In Your Relationship To Keep Thing Super Spicy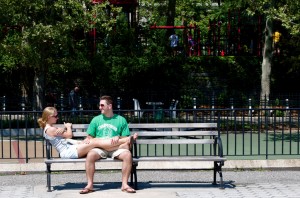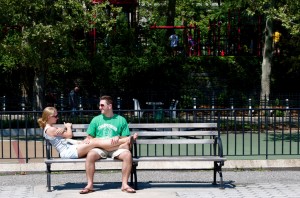 Flirting is one of life's simple pleasures – it's fun, makes you feel good and adds a little bit of excitement to the everyday. But, once you find yourself comfortable in a relationship, it can be easy to let the flirtatious side of your relationship to slip – and along with it so may the excitement. Will this lead you to look for excitement elsewhere, because you have got too comfortable? Not necessarily, but you may find yourself flirting outside your relationship to get that little buzz of excitement; a feeling of danger from doing something that you perhaps shouldn't. And why would you when you have a perfectly good flirting sparring partner at home?
Don't risk losing that spark, and get the flirting back into your relationship – the playful teasing and affectionate touching, will increase you level of intimacy.  So here are some sure fire ways to bring back the flirt…
Unexpected Compliments – Your partner knows that you find them attractive, so complement them on something you wouldn't usually. Tell them that their smile is sexy, or that you love the way they look at you in the morning. Get creative with your complements, instead of the standard complements you dish out everyday that barely even register anymore.
Get Touchy – Why do you need an excuse to touch your partner, you should be doing it all the time. Place your hand on their thigh at a restaurant; hold their hand on the bus or train; and tun your hands through their hair when you are sitting watching TV. Get that closeness back.
Sextual Healing – Instead of sending your partner a text asking what time dinner is, why not send a flirty text outlining your intentions for when you get home, dessert instead of dinner.
 Fantasia – Fantasies are meant for sharing, but to start with make sure that they only include your partner to start with so they don't feel insecure. Discuss your hidden fantasies and whether or not you will be willing to act them out, or a compromise that makes you both feel comfortable. Maybe you cold make up a new fantasy together, just get communicating about your wants and desires.
So what are you waiting for, get flirting.
For more flirting tips and cheeky giggles, be sure to check out our Facebook Page.