The Fashion and Dating Guru Says Flirt With Food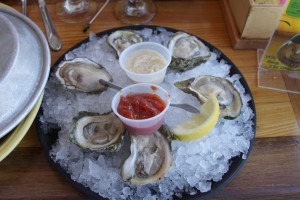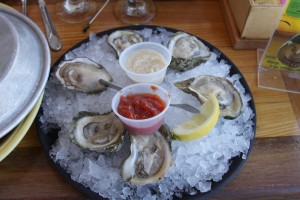 By 'flirt with food' I don't mean go and ask and apple out on a date or tell a Shepard's Pie that they look like they've been hitting the gym; I mean flirt with a potential partner using food. And don't even think about eating that banana in a suggestive manner – not only is it a bit creepy and very embarrassing, at some point you are going to have to bite that banana and the illusion is destroyed.
According to Gok Wan, the fashion guru and talent home cook, you can get flirty through food. Gok says: "Serving someone the right meal is as important as how you kiss them. Without A doubt." Gok says that on the first date you want to impress them with the meal you create, whilst keeping it nice an simple. You don't want to fall flat on your face whilst trying to prepare something overly complicated.
For the second date it is time to bring on the wow factor, and give them a meal that they will never forget – it will make them want more, for sure. When the third date comes around, you can bring on the sensuality and bring on the aphrodisiacs. But what if you don't know what foods have a sensual effect, fear not I'm here to help…
Spicy  Chilies – A chemical found in hot chilies, known as capsaicin, which increases circulation and stimulates nerve endings. This is sure to make you (and your date) feel a little bit frisky.
Avocados and Asparagus – They may not be the most exciting of foods but they are great aphrodisiacs. The vitamin E in these green machines encourages the release of the sex hormones, like testosterone and oestrogen, which stimulates the sexual responses.
Oysters – Yes, they are the most disgusting looking food on the planet and unless you load them up with hot sauce and garlic they taste like a mouth full of salty water, but they are a mega aphrodisiac. The slimy shellfish are loaded with zinc, a dietary metal that really amps up the production of testosterone, which is great for the sex drive.
 Walnuts and Salmon – You don't have to eat them together of course because that probably wouldn't work. But each is packed full of omega-3 fatty acids, which help to keep sex-hormone production at it's peak.
Chocolate – Great, another excuse to eat chocolate. This tasty treat contains some miracle chemicals including phenylethylamine (PEA), known as the 'love chemical'. PEA stimulates the release of dopamine  in the pleasure centers of the brain, which peaks during orgasm. PEA also  helps to induce feelings of euphoria, attraction and excitement.
So what are you waiting for, get in the kitchen and flirt with food.
For more flirting fun, be sure to check out our official Facebook Page.