Learn to Flirt with Touch and Increase a Connection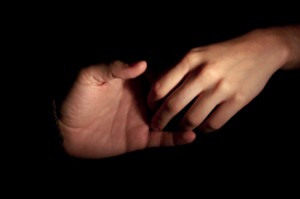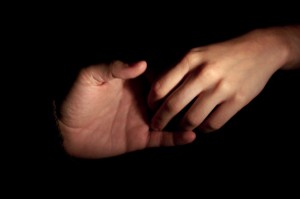 Have you ever wondered why your relationships seem to fizzle out before they have even begun? Or are you not feeling that spark of chemistry and passion and don't know what's missing. Many wonder why the second date doesn't happen, why the first kiss was lacking something or why the excitement has gone out of the bedroom. The answer to all of these problems is simple….Touch!
We often get so focused on talking during dates that we forget to flirt and seduce using the power of touch. Touch is really important in building both attraction and a connection, and that isn't just me saying that, it is a scientific fact…
A 1993 study by researchers Williams and Kleinke studied the effect of mutual touch or no touch on randomly-paired couples. They found that mutual touch not only increased desire, but also caused an elevated heartbeat…Ooh matron.
In a 1991 field experiment by Burgoon, he discovered that touching conveys affection and the more intimate and personal the touch, the greater the level of attraction.
So if you are on a first date or trying to engage in a flirtation with someone, find an excuse to touch them, within reason of course…a boob grab may not go down so well with someone you have just met. So what kind of touch will do…
Give a peck on the cheek and a hug in greeting and set the precedent for more touching.
Instead of sitting across from them, sit next to them and allow your legs to touch.
Gently touch their hands or shoulders and look into their eyes when you tell them something and the chemistry will be fizzling in no time.
Take their hand or place a guiding hand in the small of their back as you move to another spot, it really will increase the intimacy.
So there you have it, ways to touch increase the intimacy and attraction when dating or flirting. Be sure to try it out.
Read the full story on Psychology Today.
For an extra cheeky flirt, visit our official Facebook Page.