Keep Chemistry Alive and Flirt With Your Husband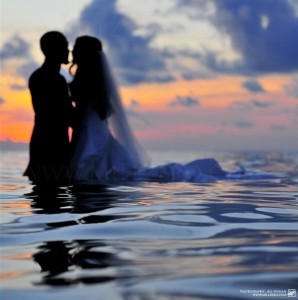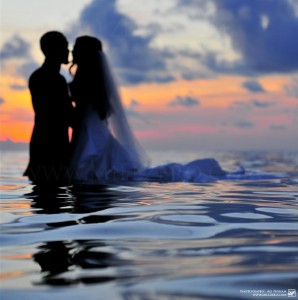 Marriage by no means signals an end to flirting, you have a partner there whom you can flirt with whenever the mood takes you. What better way is there to keep the chemistry alive an fizzling? So ladies, have a little fun and flirt with your husband, we guarantee he will love it…
Little Love Notes – Use your lipstick and write a little love note on your bedroom mirror. Or for an extra bit of mystery, use your finger to write something cheeky on the bathroom mirror, and when he showers the condensation will make the message visible when he gets out.
Cheeky Little Flashes – Of course we don't mean you to flash your husband in public, because that could end up in a night in the police station. But, whilst at home if he is just doing something simple like watching TV or reading a book, give him a quick flash and leave the room…will he follow?
Kiss, Kiss, Kiss – Kissing is a great way to reconnect with your husband. So if you are stuck at a red light, have a cheeky kiss and make sure you have at least one 15 minute kiss a day.
Play Footsie – It's an oldie but a goodie. When out for dinner, slip off your shoe and sensually explore his legs with your toes. You will definitely be skipping dessert.
Get Texting – Your husband will love to know that your thinking about them when they aren't around, so send him the odd cheeky text during the day – perhaps something to make him smile or something that will have him rushing home to you.
So there you have it ladies, five great ways to make your husband one happy man indeed. Of course these tips need not apply to married couples only, they could make any relationship or fling, very exciting indeed.
Read the Full Story on Happy Wives Club.
For more flirty fun, visit our Facebook Page.