Flirting At Work Can Be A Catch 22 Situation For Women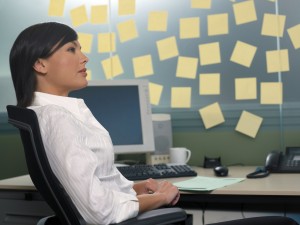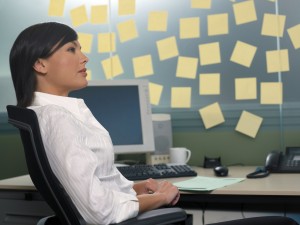 Flirting at work, has always been a bit of a risk, possible causing you to get into trouble or awkwardness around the water cooler. But, for women flirting at the office can be seriously detrimental to their careers – a real catch-22.
Some women are actually encouraged to flirt at work, but the problem is that they pay a high price for their flirtation. In a study by Oklahoma State University, due to be presented at this week's annual meeting of the Academy of Management, researchers found that when it came to flirting women were stuck between a rock and a hard place.
The study found that workplace environments that encourage masculine traits, such as assertiveness and aggression, also encourage women to flirt, yet punish them on a daily basis for doing so. The study, which focused on law firms, discovered that masculine workplaces encourage women to use their assets, including their sexuality, but for doing what is asked of them the will be punished with mistreatment.
In contrast, workplace environments that encourage feminine traits did not encourage their female employees to flirt, but did forgive them when they got flirtatious.
Read the full story on Business News Daily.
For more flirting action with a few laughs thrown in, please visit our official Facebook Page.