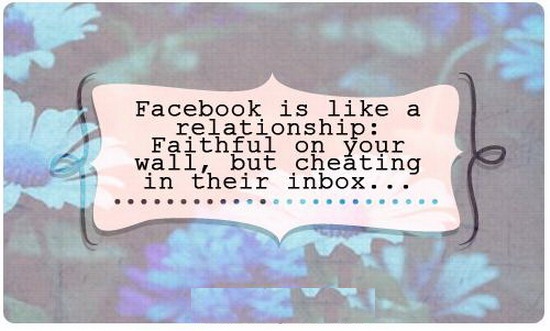 If you are a girl that has been friend-ed by a guy on Facebook that you have a crush on, only to find out that his relationship status says "in a relationship," you may be unsure of what to do next.
Flirting on Facebook can be harmless, but it can also cause issues when there are other people involved. If your crush that added you as a friend suddenly starts flirting with you, you may have the urge to flirt back, by sending messages and liking his status updates. It is always a good idea to first find out what his relationship status means before following through with flirting.
You may be pleasantly surprised to find out that he is currently single and just hasn't changed his status, or you may find out that his significant other is unaware of his flirting ways, and you can exclude yourself from any drama by un-friending him or hiding his status updates. Either way, it is a good idea to find out the truth before anyone gets hurt by what started out as harmless flirting.
If you want to start flirting with some like minded individuals right now, why not create your free flirt account at Dating.Flirt.com.au
Or for more stories on the fine line of flirting or cheating on Facebook see Does flirting on facebook count as cheating