Do Capuchin Monkeys Have Any Useful Flirting Tips?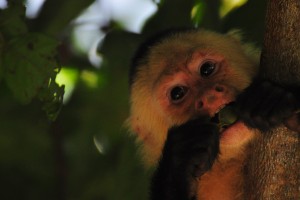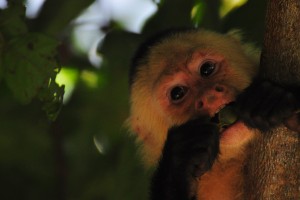 Any fans of the natural world will know that Capuchin monkeys are the most playful primates with huge personalities that are so relate-able. No more so when you see them interact with one another – trying to get the attention of the opposite sex, in scenes that would not be out of place on a school playground.
Remember the days when you had a little crush on one of your school mates? Instead of telling them how you feel, the more appropriate actions seemed to be to pull their hair, push them over and call their names, ideally until they started crying. It's a foolproof strategy that Capuchin monkeys have adopted as their primary flirting technique.
Rare footage for new BBC documentary 'Wild Brazil' has revealed that the female Capuchin's seduction routine has some rather human-like elements. When the female is ready to mate she will flirt with her desired male by shaking tree branches, whining and pouting…yes pouting! If these classic moves fail to make an impression, she will up her game by throwing stones at him, and touch him before running away. How cute is that?
The male Capuchin monkey's flirting and seduction techniques are a lot less cute. His main move is too urinate on his hands and to rub it all over his body like an aftershave. I highly advise that no human males try out this technique for themselves, it is more likely to repel than to attract.
Read the full story on the Daily Mail website.
For more flirting fun, why not 'Like' our official Facebook Page.