Make The Christmas Party Go With A Bang Using These Seasonal Flirting Tips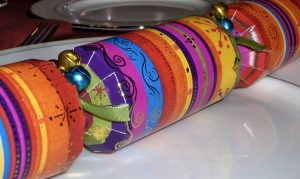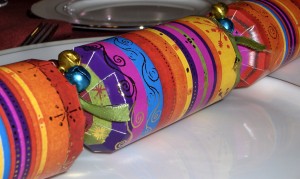 It is the season of love and goodwill to all men (and women), so what time could be better to go out and get flirty, when people are in holly jolly moods. It might therefore, be wise to avoid the Scrooges, as they are sure to bring one huge downer to your mood, as well as being too busy moaning about Christmas to be receptive to a little romance.
So, since there are many social gatherings over the holiday season, it is a good time to have a bit of a refresher session on some of the best flirting tips, boost those chances for a bit of holiday romance.
Preparation Is Key: Approach someone without an opening line prepared and there is the chance of that awful awkward silence. Avoid the embarrassment by having an conversation starter prepared, it could be as simple as asking them what they are drinking or something more festive, such as 'who is your favourite reindeer?' Make sure that it is something that requires a response, to get the conversation flowing.
Truss Up The Turkey: Take some time to get yourself ready and looking you're best as it is sure to make you feel more confident. This confidence will show, helping you to stand out from the crowd, as opposed to blending into it.
Right In The Eye: There is nothing that grabs attention more than a lingering gaze right into someone's eyes. However, make sure you limited you lingering looks to less than 5 seconds, or risk looking like a creepy stalker sizing up their next victim. Avoid eye contact altogether and you're sure to appear a little bit shifty, perhaps with something to hide.
Put The Phone Away: Unless you are using your phone to get the number of your crush, keep it in your bag or pocket. One of the main downsides of the digital age, it that people superglue themselves to their phones, checking it every five seconds. Having a phone stuck in your hand may feel like a security blanket, but it makes you essentially unapproachable. Not only that, but it makes you appear really uninteresting.
Show Those Pearly Whites: A smile really is infectious, it makes people want to be smiling with you. Smiling and laughing makes you look like a fun-loving person that will be enjoyable company. The brooding, sultry look is something that only really works in the movies, it real life it just comes across as moody and miserable.
What are you waiting for, go out and bag that Christmas crush.
For more flirting fun, take a little look at our official Facebook Page.