Bedroom Secrets Are Revealed With The Australian Sex Census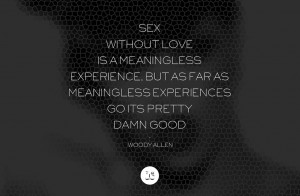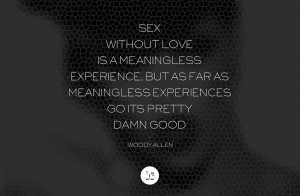 Ooh it's so juicy, the results of the 2011/2012 Great Australian Sex Census are in, letting us peek into the bedroom and between the sheets of many an Aussie. You're lying to yourself if you say that you are not interested in how you sexploits compare to those of other couples, maybe even get a few ideas or two. So get yourself a nice cup of tea and settle down to read all the juicy details, here are some of the findings of the Australian Sex Census, which had quite an impressive 10,000 respondents…
77.6% of the respondents had had sex in the shower – watch that soap.
3% said that at the top of their ultimate sex wish list was doing the deed in free fall during a sky dive. I'm not sure health and safety would sign off on that.
Having a threesome is the most popular sexual fantasy, topping the sex bucket list for the majority of respondents.
Women consider construction workers, men in uniform and emergency service workers as the sexiest professions, with HR consultants falling short on the sexy scale.
However, HR consultants weren't falling short in other departments, having the largest tool in the shed, standing an average 18cm (7.05 inches) when erect, with chemists close being at 7 inches and construction workers at 6.98 inches. However, it is important to mention it was a self-assessment, so an average was taken.
 Men find fake breast a big turn off, and prefer brunettes to blondes – a little surprising perhaps.
Western Australia has the most amateur film makers, with 40% of respondents  having admitted to videotaping themselves having sex.
If you aren't shy about sharing the details of your sex life, you can take part in the latest Great Australian Sex Census up until the 14th of April by visiting www.sexcensus.com.au
Read the full story on The Sydney Morning Herald
For something else a little bit cheeky, visit out official Facebook Page.