Flirting Fail On Computer Game Grand Theft Auto V Goes Viral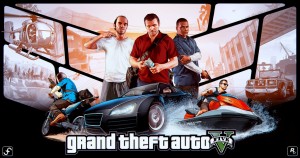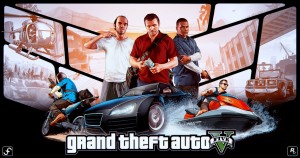 Online players of the insanely popular Grand Theft Auto V, were treat to a rather cringe-worthy display in how not to flirt. One player decided to take his character for a little R & R in one of the games gentleman's clubs. Unfortunately, whilst his character received an adult dance from one of the erotic dances, the player couldn't help but have a little flirt, much to the amusement of other online players who could hear him through his headset.
Amongst some of the toe-curling dialogue, the player said thing like: "Mmm yeah, you remind me of Beyonce,"  and "I like your sense of humour," her big perky sense of humour. The exchange was recorded by another player in the game session, who swiftly popped it up on Youtube, where it soon went viral receiving over half a million hits in just 24 hours.
The recording player said: "This video is the last few minutes of what was about 15 solid minutes of grunting and groaning…I suspect the game prevent you from hearing the roaring laughter (and the pleas to stop) from the rest of people in your session."
There is a time to flirt, but this is not it! Check out the video, here.
Don't forget to join our official Facebook Page.