Is Harry Styles Getting Over One Ex, By Re-uniting With Another?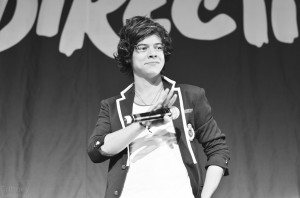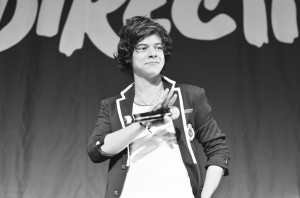 Harry Styles is building quite the reputation for himself as a ladies man, being constantly surrounded by a bevy of beautiful ladies (don't get too jealous guys New Kids On The Block used to have that problem and where are they now?). So when time was called on his flirtation with Kendall Jenner recently, it obvious that Harry wasn't going to be single for long. It seems like he has already set his sights on his next target, a previous victim of his charm.
It looks like Harry once again has eyes for stunning British model Kara Marshal, after they were reunited (and it feels so good) at hair stylist Lou Teasdale's London book launch last week. Their romance didn't make it in the summer of 2014, but were apparently getting very close following their reunion. Even though another of Harry's exes, Caroline Flack was also at the event it didn't stop Harry and Kara getting up close and personal, flirting up a storm.
A source said: "They [Kara and Harry] see each other whenever they are in the UK and have been really close for a while now. Harry really likes her, not just because she's beautiful, but he also thinks she's cool and down to earth. They're both Northern, so have a similar sense of humour."
Will they make a romance work this time around? Who knows, but Harry does have a reputation for not sticking with one woman for too long.
Read the full story on OK.
For more flirting fun and celebrity gossip, check out our official Facebook Page.