What Will Kendall Jenner Think Of Harry Styles' Flirting?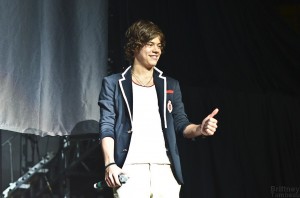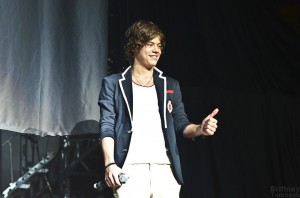 He is a notorious ladies man, so it probably doesn't come as much of a surprise that One Directioner, Harry Styles has been spotted flirting, and not with his current squeeze, Kendall Jenner. While Kendall has been in New York with younger sister Kylie, busy with work commitments, Harry has been partying up a storm in Los Angeles, hanging out with friends.
According to a source for E! Online, after Harry returned to L.A from the Sundance Film Festival in Utah, he certainly wasn't staying at home pining for Kendall. He was allegedly flirting up a storm at an after party for the film 'Wish I Was Here'.
The source claimed that: "He was with three guys and two girls – one of the girls was a brunette and the other one was a blonde. They were…laughing and having a good time. As the night went on, I could see Harry flirting with the brunette. At one point it was just the two of them canoodling in the corner…they were really into each other."
Of course, it could all have just been perfectly innocent, with Harry doing what all 19-year-old guys do, going out with his friends an having fun. He has built such a reputation for himself as a ladies man that even the most innocent contact with a member of the opposite sex is assumed to be flirting.
For all things flirting, visit our official Facebook Page.