Flirting Doesn't Always Mean Something, Does It Harry Styles?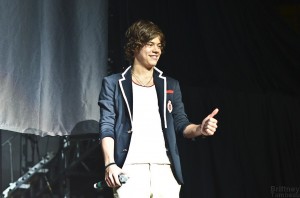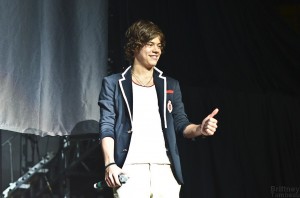 Professional cutie pie and 'One Direction' singer, Harry Styles has been linked to some of the world's most beautiful young women. This has resulted in poor Harry having been branded a womanizer, but is this really fair? Harry may like to flirt with the ladies, but that seems like it could be completely harmless.
According to eonline.com, Harry has revealed that he has only had sex with two women. In an interview with Britain's GQ magazine the 19-year-old was probed about how many women he had bedded: "It's definitely less than 100. Yes, lower than 50. I'm not doing this! You're cornering me…I've only ever had sex with two people. Read from it what you will."
Harry, who has recently spoke out to deny rumors that he is bisexual, seems to be a little choosier than most of us thought. In the past Harry has enjoyed rather high profile relationships with singer Taylor Swift, presenter Caroline Flack and socialite Kimberly Stewart.
For the full story, check out Business Standard.
For more flirting fun and a few laughs, be sure to visit our official Facebook Page.