Things Not To Say When Having A Flirt At The Bookstore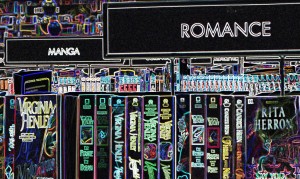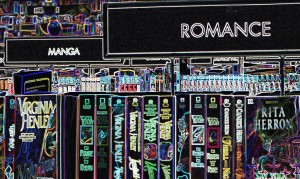 Yesterday we told you how easy it was to flirt at the bookstore – a few well placed comments and you could be in. But, we should warn you, if you go for the terrible literature related chat-up line, you will be blown out faster than 'Fifty Shades of Grey' flew off the bookshelves. You don't want to spend another weekend crying into your copy Bridget Jones Diary, do you? I'm talking to the guys out there of course…
So here are a few examples of what you definitely should not be saying to someone in a bookstore, or anywhere else for that matter…
"I was just flicking through this illustrated copy of the 'Kama Sutra' and I can't help but notice that you look a lot like the man/woman in the pictures. Can you really bend like that?"
"I see you're reading some vampire romance bulls**t…vampires aren't real, but I have something you can suck on."
"Can you direct me to the medical section, I have a terrible rash I want to check out…How are you at applying ointment?"
"You should never judge a book by its cover…do you want to see what's under mine?"
"I'm like a James Patterson novel, a bit of a thriller and quick to climax. No wait that came out wrong."
"Yeah I can't even read, I just followed you in here. God you eyes are pretty."
"Oh I love the Bible, my favourite bit it where Frodo finally throws the Ring of Power into the fire of Mount Doom."
It's pretty obvious why all of the above things should not be said out loud, and if it isn't obvious, please don't go into a bookstore…ever!
For more examples of what NOT to say when flirting at the bookstore, visit Howaboutwe.com.
For more flirting humor, be sure to check out our Facebook Page.