So You Have Them In The Darkened Room – It's Time To Flirt At The Cinema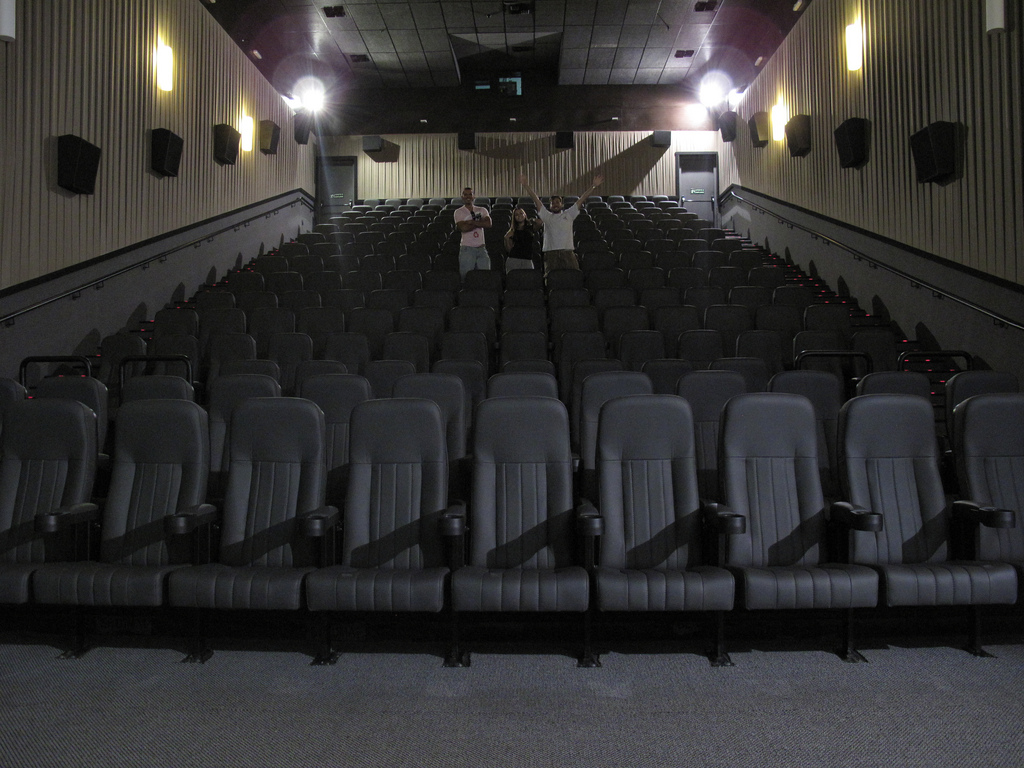 The cinema may not seem like the ideal place to get your flirt on – you're not even facing your date, not to mention that your probably distracted by on screen action and you can't talk to one another. You don't know any appropriate moves apart from the fake yawn, used as a ploy to get your arm around your date – this move is so lame, you would be lucky if your date doesn't change seats in disgust.
But, the cinema is quite a good place to flirt; since the space is so dark you have a certain amount of privacy, as no one else in the theater is interested in you, or what flirtatious games you are getting up to. So here are some cheeky ways to get flirty at the movies…
Sharing is Caring – Don't buy separate snacks; instead share a big tub of popcorn and time your dips into the tub at the same time as your date so your fingertips brush together. In the darkness, without being able to talk to one another, the touching of hands will seem incredibly intimate -there will be sparks of electricity for sure.
Take Your Cues – Use the emotional cues the movie gives you as an excuse to get physical with your date. If you are seeing a horror movie and receive a big scare, it is a good excuse to grab your date and hold them a little tighter. Romantic films or emotional dramas are often full of touching moments that make a hand holding for support totally appropriate. Girls could even dab at 'moist' eyes to prompt a caring gesture, like a hug, from your knight in shining armor.
Sweet Nothings – Whilst you shouldn't really engage in a full-on conversation inside the cinema, that is just plain rude, there is no reason you can't whisper to one another. It gives you a reason to get close to you date and a chance to share a few little jokes about the movie. With all the other people around, it makes you feel like you are sharing a secret, creating a real feeling of intimacy.
So go on, guys and girls, make a date for the movies.
For some laughs and an extra chance to get flirty, visit our official Flirt Facebook Page.