How To Flirt – The Disney Princess Edition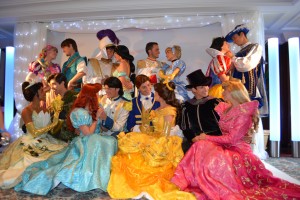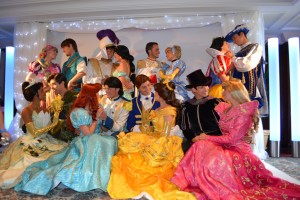 Every girl/woman has at some point in their lives, dreamed about being a Disney princes – beautiful, demure and caring. Well now you can at least learn to flirt like one with these quick tips. And before you go thinking this must be a joke, remember every Disney princess manages to get her Prince Charming to take her down the aisle…
Body Language – Disney fans will remember when Ariel (cute redhead mermaid) lost her voice so she could walk on land. She couldn't charm her prince with her voice, so instead she relied on a sweet smile and plenty of eye contact. Take inspiration from Ariel and make prolonged eye contact with your guy of interest before looking away with a shy smile.
Show Off Your Playful Side – Belle, the Disney princess from 'Beauty and the Beast' gives a master class in playfulness when frolicking in the snow. Guys like to be teased and taunted a little, they like that a girl can challenge them.
Make Him Want More – Leaving your Prince when he is reveling in your company is the perfect way to keep him on his toes and leave him wanting more. You would never see a Disney princess having a one night stand, would you? Just think of Cinderella hastily leaving the ball, her Prince searched the entire kingdom so her could see her once again.
So ladies, will you be trying to flirt like a Disney princess from now on? Prince Charming could be just around the corner.
Read the full story on Striving Onward.
For more flirting fun be sure to visit our Facebook Page.