Ian Somerhalder Flirts With Stunning Film Star, But Is It To Make Ex Nina Dobrev Jealous?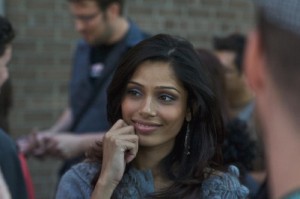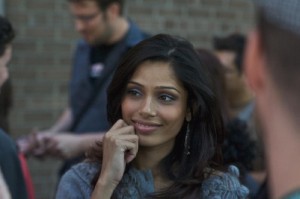 Ian Somerhalder and his 'Vampire Diaries' co-star Nina Dobrev, may have just split up a few months ago, but it seems that Nina has already well and truly moved on. She is currently dating 'Dancing With The Stars' hunk Derek Hough; apparently Ian hasn't taken the news well.
Rumors have been circulating that Ian has been wanting to get back with his stunning co-star, but Nina was not doing any waiting around. After all their initial break-up was suspected to be due to Ian cheating. However, the circumstances of their break-up hasn't deterred Ian from trying to get his ex's attention – he is doing all that her can to be photographed with many a beautiful woman, no matter their relationship status.
Ian was attending a dinner for Conde Nast this week and soon honed in on gorgeous actress Frida Pinto, even though she has been dating actor Dev Patel for several years. Ian was allegedly flirting up a storm with the 'Slumdog Millionaire' actress and he was snapped laughing and joking with Frida throughout the evening.
So is Ian trying to make Nina jealous or is he simply trying to move on from the break-up? Who knows!
Read the full story on Celebrity Laundry.
For more flirting fun please visit our official Facebook Page.