Has Face-To-Face Flirting Been Replaced By Digital Love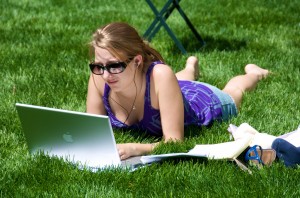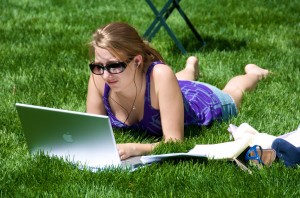 Before the rise of the digital age, if you wanted to flirt, you had to do it face-to-face. Now it seems that more and more people are getting cheeky from behind their keyboards to avoid the face-to-face flirting. In a UK survey of 1,500 16-24 year-olds, 43% admitted that they 'tech flirt', using instant messaging services and social networking sites to get their flirt on. The rise of online dating websites has also contributed to the increase in online flirting.
However, face-to-face flirting is not dead yet, with most individuals preferring to flirt in person, whilst enjoying a night out or at a party. Favorite flirting techniques to employ in person are regular eye contact, lingering gazes and cheeky smiles and giggles.
What is a shame is the demise of the old fashioned love letter, penned by hand. Couples prefer the speedier approach, using emails, texts and Facebook pokes to show their interest and affection.
So how do you guys out there like to flirt, in person or do you hide behind your technology?
Read the full story on the Daily Mail UK.
For more flirting fun, check out our official Facebook Page.