Is Rihanna Dating Rapper A$AP Rocky?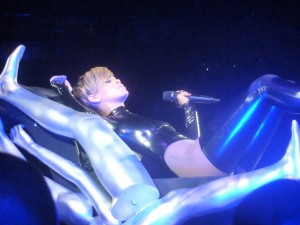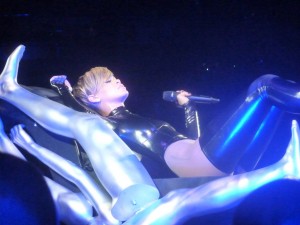 Although they continue to deny that there is any romantic connection between them, the chemistry between Rihanna and rapper A$AP Rocky is certainly hotting up. The pair were flirting up a storm as they filmed the music video for their soon to be released collaboration 'Work'. In the music video the pair allegedly play love interests, leading to quite a steamy shoot.
But, it appears that this sizzling chemistry may not just be for the cameras. During a filming break the duo continued to flirt and get close. So could romance be blossoming between the music stars?
Rumors of romance started back in March when A$AP was the opening act for Rihanna's 'Diamonds' tour. There were suggestions that the pair were hooking up whilst on the road and thinks and went up a notch with the video shoot.
A source has claimed: "There is no dating relationship happening between the two, but they are definitely sleeping with each other. [During the video shoot] they got closer, laughing and whispering, and then they made out. She slept overnight at his hotel – never returned to hers."
So is Rihanna dating A$AP Rocky, only time will tell.
Read the full story on MStarz News.
For more flirting fun, visit our official Facebook Page.