Was Jay Z Flirting With Someone Who Wasn't His Wife At The Met Ball After Party?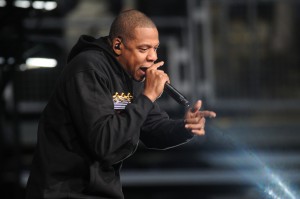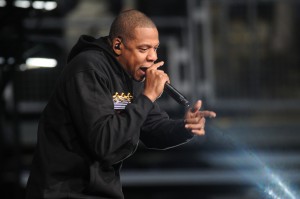 We have all seen the video of Beyonce's sister Solange kicking the butt of her brother-in-law Jay Z in an elevator of The Standard in New York, upon leaving the Met Gala after party. If you haven't, where have you been? And look it up on TMZ, because she really does go for him.
It was all quiet for a while in both the Jay Z and Solange camps for a few days, but then a statement for both parties was released to the Associated Press:
"Jay and Solange assume their share of responsibility for what has occurred…They both have apologized to each other and we have moved forward as a united family."
"The reports of Solange being intoxicated or displaying erratic behavior throughout the evening are simply false. At the end of the day families have problems and we're no different…We've put this behind us and hope everyone else will do the same."
Still, there is no explanation as to what caused such an outburst of anger from Solange and to why Beyonce did not step in to defend her husband. Well a new report, claims to have the explanation for the violent altercation. Apparently, designer Rachel Roy was getting a little to friendly with the '99 Problems' rapper.
A source claims: "At the gala, Rachel was being flirtatious with Jay. Once everyone was at the…after-part, her flirtations were elevated." The source went on to say that Beyonce approached Rachel, the ex-wife of Jay Z's business partner Damon Dash.
"Beyonce approached Rachel to let her know the behaviour was disrespectful and she wanted her out of their lived for good. Solange came over to have her sister's back, and things got heated with her and Rachel."
According to the source: "Jay said some disrespectful things to Beyonce and Solange…That's why all hell broke loose in the elevator and why Beyonce just stood back and let Solange hit Jay."
Beyonce and Jay Z have been seen out together since the fight so perhaps all has settled down. The moral of the story is, don't get caught flirting with another woman in front of your wife, and certainly not by her feisty sister.
Read the full story on Life and Style Weekly.
For more gossip and a few cheeky giggles, make sure to visit our official Facebook Page.