Justin Bieber Flirts Away Breakup Heartbreak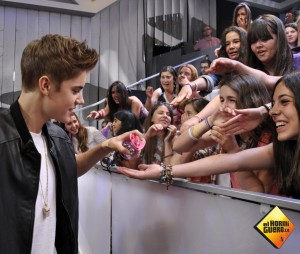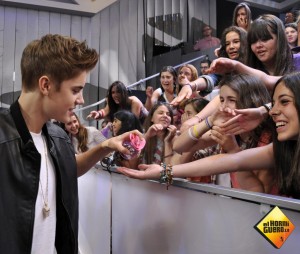 We already know that Selena Gomez has been getting over her breakup from Justin, by getting flirty with Union J's George Shelley. Well not one to be beaten, Justin Bieber flirts away what little heartbreak he has, by getting close to fellow pop star Miley Cyrus.
The pair were spotted together at celebrity hotspot 'Beacher's Madhouse at the Roosevelt Hotel in Los Angeles. Apparently after some rather steamy flirting at the night spot, Miley and Justin left together at 2am…we wonder where they were going…back to Miley's perhaps?
That's right, before the pair hit the club, Justin's subtle leopard print Audi was spotted leaving Cyrus' home. The pair have been very good friends for a while, but could there be something more than friendship blossoming? Well we wouldn't be surprised in Bieber's case, over the past six months, his clean cut image has been replaced by a weed smoking, temper-tantrum throwing sex pest.
Who knows what will happen next, it's hard to keep up with all the bed-swapping of the Hollywood youth. What would their parents think?
Read the full story on Celebrity Laundry.
Don't forget to check out our Facebook Page for more flirty fun.