Justin Bieber Flirts With Stunning Singer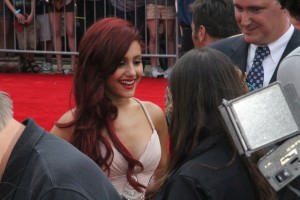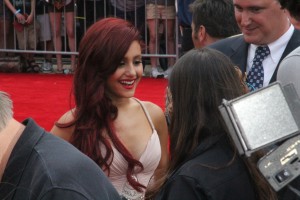 Since his most recent break-up from Selena Gomez, Justin Bieber has wasted no time getting his flirt on with many a beautiful woman. Last week he had Rihanna in his sights, this week it is stunning up-and-coming singer Ariana Grande. Her rise to fame has brought her to the attention of lady-lover Justin, who Ariana has revealed texts her quite a bit.
Ariana recently confided in a magazine about the first time Justin text her: "I felt so cool when he texted me. I didn't believe it was him at first. He wrote 'What's up cutie?' and I dropped my phone and thought 'That did not just happen.'"
The Canadian singer also complimented one of Ariana's songs, she says: "I did a cover of 'Die In Your Arms' and Justin…said he liked it and that meant the world to me…I'd love to work with him one day, I think he's adorable and amazing.
There has also been a photograph circulating on Twitter of Ariana and Justin sharing a cheeky kiss. This may not be what Selena wants to hear as sources claim that she still has feelings for Beibs: "Selena is still not over Justin…From what all her friends are saying, she's still majorly hung up on Justin."
Read the full story on Hollywood Life.
For more flirting fun, be sure to check out our Facebook Page.