Is Katie Holmes Flirting With the 'Miami Vice' Actor?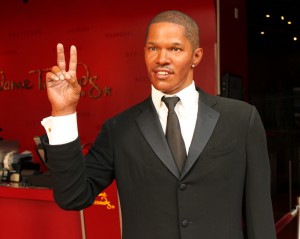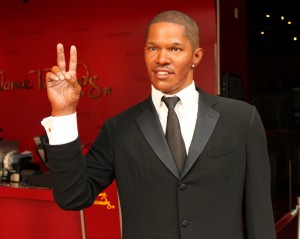 Stunning actress Katie Holmes has been single since her divorce from Scientology nut Tom Cruise, but it seems like she may have a new suitor in talented actor and singer Jamie Foxx.
They were both guests at Ron Perelman's 'Apollo in the Hamptons' party last week, where the entertainment was top notch, including performances from Pharrell and Lenny Kravitz. The music was getting the guests in the party mood and when Robin Thicke's 'Blurred Lines' came on the sound system, it was too much for Katie and she grabbed Jamie's arm to boogie together on the dance floor.
So could there be romance in the air? Katie's representative, Leslie Sloan, says no: "Katie and Jamie are friends an have known each other for years." Still, Jamie isn't the only eligible bachelor that has been linked to Katie. She has also been getting close to Luke Kirby, her co-star in the upcoming film 'Mania Days', having meals with him off set.
Hopefully, Katie will find some real romance soon.
Read the full story on Hollywood Life.

Visit our official Facebook Page for more flirting action.