Katy Perry Flirts on Memorial Day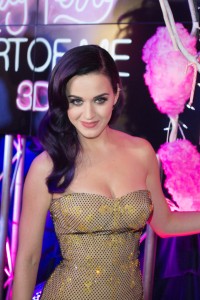 Katy Perry has recently been rumored to be dating Robert Pattinson, following yet another break-up from sour-puss Kristen Stewart. But, on the 27th May, Memorial Day 2013 for our American friends, this rumor was replaced with gossip that Katy Perry had reconciled with crooner, John Mayer for a second time.
Just two months after their second break-up in March, Perry and Mayer were spotted flirting up a storm at Katy's Memorial Day BBQ, held at her Hollywood Hills home. It still isn't clear whether or not there was a total reconciliation, although a source seems to think there is definite potential: "They were very flirty and having a really good time together. They have good chemistry."
So is it back on with Katy and John? Only time will tell, but if their 'friendly' interaction is anything to go by, all the signs are good. Will it be third time lucky for the two singers?
Read the full story on OMG Yahoo.
For more fun flirty action, don't forget to check out our Facebook Page.