Kylie Minogue Flirts Up A Storm On The Voice Australia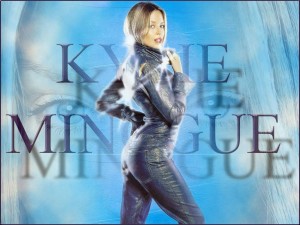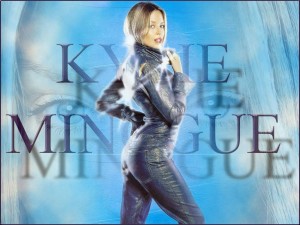 Kylie Minogue is one hot woman, so it is no surprise that she was Joel Maddens childhood crush and the Good Charlotte front man hasn't denied that she is his adult crush too. The duo have become close in recent months, since thy began filming The Voice Australia together at the beginning of the year, reportedly hanging out a lot both on and off set.
The pair have some serious on screen chemistry, but is it all a ploy to boost the show's ratings or is there a genuine flirtation going on. Well, a source has claimed that Kylie and Joel are acting like a couple of flirtatious teenagers, doing silly dances and giggling together between takes. The source claims: "Joel calls Kylie almost daily. They catch up a lot off set and their flirting on set is electric."
But, we should not forget that Joel is indeed married and his wife Nicole Ritchie apparently has concerns about her husband's friendship with Kylie and has banned him from staying in the same hotel as her.
Kylie and Joel did little to quash rumours during last weeks The Voice premiere – Joel started of a show full of flirtation by saying: "I'd want to be on her [Kylie's] team." Later on in the show after a joke about Kylie and her buzzer pressing Kylie responded to Joel by saying: "Yeah, that's me…but then you like it…"
Nicole has apparently not been too happy about the time her husband has been spending with Kylie off the set, or the amount of time she has been featuring on his Instagram page. Still Kylie isn't the only woman on his Instagram page, he also regularly posts images of his lovely wife and mother of his two children, man=king many references to their true love.
So does Nicole have anything to worry about? My guess is probably not, it is most likely just a bit of friendly flirting for the cameras.
Read the full story on the Daily Mail.
For a little bit of fun, visit our official Facebook Page.