Kylie Minogue Flirts Up A Storm With Fellow Aussie, Russell Crowe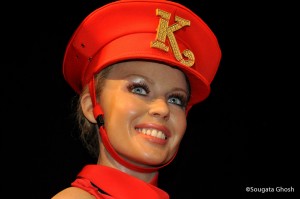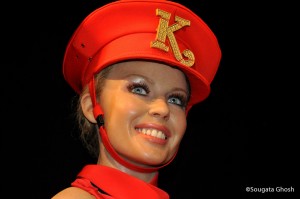 I could write a piece about Justin Bieber being all jealous about his on-again/off-again relationship with Selena Gomez – he doesn't like her flirting with Orlando Bloom apparently- but that little douche gets enough attention. So instead I'm talking about everybody's favourite Aussie stars, Kylie Minogue and Russell Crowe and their apparent flirtation.
The long time friends appeared together on British talk show, 'The Graham Norton Show' last weekend and flirted up a storm on the sofa together. They took a little trip down memory lane together as flamboyant host, Norton, showed a clip of the pair appearing together in an episode of Neighbours, way back in 1987.
Cameron Diaz was also on the show and Norton was quick to announce that both she and Kylie were single, Russell quickly interrupted to announce that he too was single. And Crowe seemed quite enamored with Kylie when he saw a picture of Kylie's rather suggestive waxwork saying: "I have to say though, the [waxwork] of you kneeling down is kind of attractive. If they're not using that one anymore…" You know what he is saying.
Later on in the show, the discussion went on too Kylie's new album 'Kiss Me Once', which has initials similar to her own, which prompted Norton to ask what the'O' would stand for. After a little chuckle with Russell she said: "I've had a little chat with Russ, we've had a head-to-head about this, and we've decided it stands for Kylie Minogue's orgasm."
Crowe proudly placed his arm around Kylie's shoulder and said: "You just hear Kylie Minogue say the word orgasm."
Get a room already guys and take you orgasm talk in there.
For more celebrity gossip and a few flirting laughs, check out our Facebook Page.