Is Miranda Kerr Flirting With The Canadian Pop Star?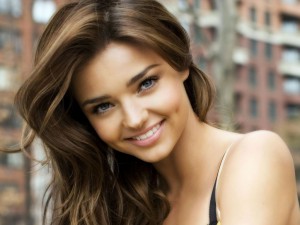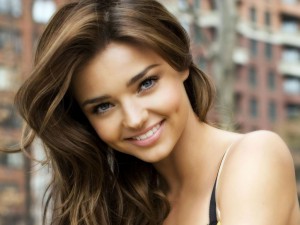 She may have been married to one of one of the hottest actors on the planet, but that hasn't stopped stunning model, Miranda Kerr from reportedly flirting with Justin Bieber. Apparently, the Victoria's Secret Angel's flirting with the Canadian singer caused stress withing her marriage to 'Lord of the Rings' actor, Orlando Bloom.
Orlando and Miranda recently called time on their three-year marriage, releasing a statement announcing that it was an amicable decision. However, Miranda's flirtation with Justin at a party in New York a year ago, may have sped up the break-up process.
Miranda was picture getting all cosy to Justin after a Victoria's Secret runway show, a source claimed: "Orlando heard that there had been some flirting going on and he wasn't exactly thrilled about it. Miranda had always claimed that she was a fan of Justin's music. She has taught her son to say Bieber fever, but it is supposed to have caused an issue."
If Justin and Miranda did get together, wouldn't they may quite the odd couple? This has got me thinking about other weird celebrity couples, the ones you just can't believe are real. Check out some of the strangest celebrity relationships there has ever been…
 Lance Armstrong and Ashley Olsen – 2007 saw the bizarre pairing of actress come fashionista, Olsen and serial drugs cheat and cyclist Armstrong, when they were spotted eating face in a New York Hotel. But Lance seemingly couldn't keep up with Ashley – 15 years his junior – without his performance enhancers – as she soon moved on to 'The Hangover' actor, Justin Bartha.
Steve Coogan and Courtney Love – I'm not messing with you, funny man Steve Coogan and bonkers Courtney love had a two week fling…with each other. In addition there was an allegation that Courtney had become pregnant by Alan partridge, much to her embarrassment. Steve strongly denied the pregnancy rumours, he did say of the fling: "Some of it was true, most of it was bol***ks."
Barbra Streisand and Andre Agassi – How it happened who knows, but in the early '90s actress Barbra and tennis player Andre were a couple. Barbra was rather keen on her sportsman, gushing: "He's very intelligent; very, very sensitive, very evolved; more than his linear years." A good thin since she was 28 years his senior.
Tom Cruise and Cher – Can you believe if these two got together now? I think the world would implode with all the crazy. Luckily Cher and Tom were dating way back in 1987 when Tom was still a fledgling actor, and although 16 years her junior, Cher admitted: "I was crazy for him."
Gary Oldman and Uma Thurman – I can't believe that it is true but, Gary and Uma did way more than date, they were actually married between 1990 and 1992. Strange but true.
I bet all those couples make your past relationships seem rather normal now.
For more flirting fun, visit our official Facebook Page.