Will In-Person Flirting Soon Be A Thing Of The Past?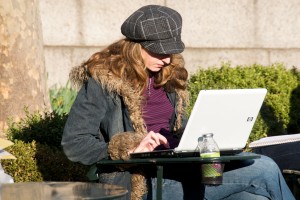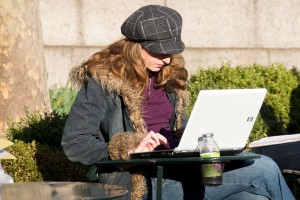 A few years ago when attending a party, you would see people happily mingling with new people and making some new connections. Now if you attend a party, people are glued to their phones, having only half conversations, with their main focus going on the digital world.
Instead of engaging in some spontaneous flirting in-person, more and more people are taking to Facebook, Twitter and dating websites to get their flirt on and meet potential partners. Rather than mingling in person with eligible singles, many are preferring to hunt for those available nearby using various dating apps. So why are people using their phones to flirt as opposed to flirting face-to-face?
It's Easier – Apparently, 30% of singles say that it is far less intimidating to ask someone for a date via text as opposed to a phone call. So you can only imagine how high this percentage would be if it was asking via text to asking in person. The fear of rejection is much greater in person, and there is always the chance that you will fluff up your words and look like an idiot. If there is a rejection, it stings far less through text message, and there is no chance of your tripping over your word, although you do have to watch out for the dreaded auto correct.
Pressure Free Chat – It is arguably easier to get to know someone through chatting via text or social media. Flirting in person is hard, if there is just a few seconds of dead silence then it is all over, that is a lot of pressure. Flirting digitally takes away a lot of that anxiety and allows people to be themselves, and maybe even take more risks.
More Variety – Using social media and dating apps gives people the opportunity to connect with a huge amount of people in a short space of time. When you are at a party or a bar, you can only really talk to one person at a time, thanks to the digital age you can meet people faster, and hopefully that one person that you make a real connection with.
No Time Wasting – Maybe it is a harsh way to say it, but when using dating apps and social media, you aren't wasting your time, using your best flirting moves on someone who is taken. You know the people you are talking to are single and are open to some flirtation and meeting new people.
You Know What You Are Getting Yourself Into –  You can really get to know someone chatting and flirting via text, so when you do have that first face-to-face meeting, the pressure is off. You can skip all that small talk and you already know that you are on the same page when it comes to the game changers, like religion and career etc.
It's An Addiction – The advent of smart phones has created a whole new kind of addiction – you will rarely see someone on the bus or train, or at a coffee shop that isn't glued to their phone. Lives are increasingly lived through phones as opposed to face-to-face, which make it hard to put away the phone and put yourself out there.
Is it a shame? Perhaps, but at least the flirting is still happening in some way and we are all about the flirting.
Read the full story on Forbes.
For more flirting action, check out our official Facebook page.