Be Cupid For A Day And Play Matchmaker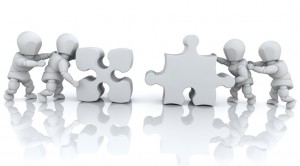 At some point we all have those two friends or acquaintances that we think would be just perfect for each other. But how do you actually bring them together, without creating an awkward situation that has everyone squirming uncomfortably and a silence so thick you could hear a moth gasp. Then there is that danger that if things do go horribly, it is you who will get the blame. So you better be sure that your matchmaking efforts have potential.
Feel The Water – You might think your friends are perfect for each other, but they might have other ideas or they may be perfectly happy being single. People in happy relationships can sometimes think that everyone should be in a relationship and couldn't possible be happy unless they are. Before you hastily rush into organising a meeting, find out if your intended targets are looking for love, or are simply happy playing the field. If they are not on the same page then the match-up is sure to be a disaster.
Group Outing – If your two intended don't know each other very well, or at all, invite them both on the same group outing. This way it won't appear like you are trying to match them up, it will just be a fun day or evening out. Take the opportunity to see how they interact with one another, if you're lucky you won't have to do anything and romance will spark on it's own. However, try not to get two disappointed if they find romance with another and not their intended target, remember love is the goal.
 Get Them Together – If the group outing goes well, it's time to get them together in a more intimate situation. Organise a trip to the cinema with just you, your matches and perhaps another person as a buffer. The great thing about a movie, is that there is no pressure placed on conversation during the movie and once it is over you can all have a chat about the movie over a few drinks. If it does go well, you can always make your excuses and leave – it may make your intentions fairly obvious, but maybe that will be a bonding experience for them.
Take A step Back – You have now done what you set out to do; you got your two friends together, now you need to take a step back. If you keep pushing the issue and trying to force them into something, you are going to look like a meddler. Let them take the next steps (if they are even interested in doing so), on their own. That way it will seem less like matchmaking and more like it happened organically.
So get out there and play cupid and go and spread the love.
To further spread the love, check out our official Facebook Page.