Robert Pattinson Flirts With Pretty Co-Star On The set Of His New Movie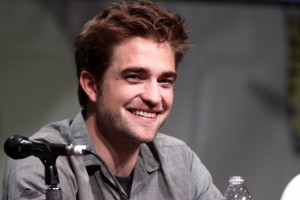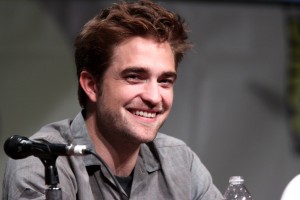 Robert Pattinson seems to be doing just fine following split from sour-faced Kristen Stewart – he has been linked to Kristen's friend Riley Kough, and now he is apparently flirting up a storm with his co-stars on the set of new movie 'Maps To The Stars'.
First up to receive the Robert Pattinson charm was 'Alice In Wonderland' star Mia Wasikowska. he pair were pictured getting close, whilst on set of the David Cronenberg film. Rob and Mia were having a laugh and a joke between takes, clearly enjoying each others company.
Their flirtation could be a case of life imitating art, as in the film Rob plays Jerome, a limousine driver and struggling musician who becomes romantically involved with Mia's character, Agatha. However, Rob could be out of luck in the romance stakes as Mia is currently linked to someone else, 'Social Network' star Jessie Eisenberg.
But Rob isn't out of luck yet, he also reportedly been getting close to another of his co-stars on the movie, Sarah Gadon – they also starred co-starred in 'Cosmopolis'. A source has said of the pair: "…they have an obvious chemistry. But they are also very serious about their work and have been discussing their roles and rehearsing loads together, one on one."
So with Rob choose one of his co-stars to be his real-life leading lady? Only time will tell.
Read the full story on Hollywood Life.
Visit our official Facebook Page for more flirting fun.