Finally Science Has Come Up With Something Useful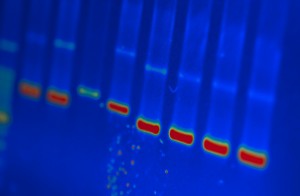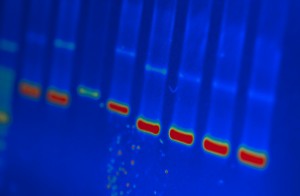 Science, is there anything that it can't do? It has brought us computers, antibiotics, the 3-D printer and even cheese in a can. All wonderful inventions, but now the scientific community has finally come up with something with some real practical applications…the science of flirting.
According to real scientists have determined that there is a right way to flirt and it it even more important than how you look when it comes to flirting success with a potential mate. This doesn't mean you can completely let yourself go, stop showering and show up to places with crumbs on your face and gravy stains on your clothes.
Can The Science Of Flirting Help You?
For the Women…
Webster University psychologist, Dr. Monica Moore has conducted an in-depth study into the flirting techniques used in bars, shopping malls and any other places young people go to meet one another. She found that it was not the most physically attractive people that are approached, but those that signal their confidence and availability with rather standard flirting techniques, like eye contact and smiles. By just showing your interest in someone, you are already halfway there to flirting success.
How simple is that? A bit of eye contact (not creepy staring of course) and a smile (not a creepy leer of course) and you have one foot in the door. So where do you go next? Well, next comes the 'touch', something that works even better than batting those eyelashes and flashing those pearly whites.
There are three types of touches that can be used in the flirting game…
 Friendly – Such as a playful shoulder push or tap, or a handshake.
Plausible Deniability – A touch around the shoulder or waist, or a gentle touch of the forearm.
Nuclear – The face touch.
Participants of the study agreed that the most flirtatious and romantic touch was the soft face touch, followed by the touch around the waist or shoulder, and then the gentle touch of the forearm.  The friendly touches, were deemed the least flirtatious.
However, context is always important as behaviour is often perceived differently in different locations and situations. For example, the more formal the setting, the more obvious you need to make your flirtations, to get your intentions across.
For The Men..
Whilst touching is almost always acceptable for women, it can get men in trouble real fast, and if you guys start flicking your hair and battling your eyelashes, you're going to look quite the weirdo. So how can men get the flirting ball rolling without getting themselves into trouble.
Well the study showed that flirting methods that emphasized physical attractiveness, is not so effective when males doing it – it is all about displays of social dominance. For example, the men who were most successful in the flirting stakes we ones who made more 'space maximisation' movements, which means positioning the body in such a way that it takes up more space, for example stretching the arm across an adjacent chair. Glances as their intended target and playful touching (such as a playful elbow to the ribs) of their male peers, also improve the chances of flirting success.
So will these new revelations on the science of flirting help you guys out? There is only one way to find out.
Read the full story on The Week.
For more flirting action, check out our official Facebook Page.