How To Keep The Fire In A Long-Distance Relationship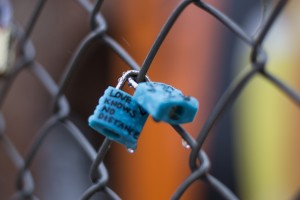 There is that famous saying "Absence makes the heart grow fonder", but is that really the case? A long-distance relationship may work really well for some, but for others it may be hard to maintain, no matter how much they care for their partner. It can be really difficult to maintain the level of intimacy that couples who are always together have, but there are some things you can do to ensure that your long-distance relationship can last. After all love is worth fighting for, don't you think?
So if you are in a long-distance relationship and want it to work, consider the following tips…
Speak Daily – With all the technological advances of the 21st century, communication is easier than ever, so there is no excuse not to keep the lines open with your partner. Communicating everyday with your partner, even if it is just about your day, will help them to feel like they are part of your life even if they are on the other side of the country or the world. So get texting, calling, skyping etc and keep in touch with that loved one to make you feel close to one another, no matter the distance.
A Surprise Can Go A Long Way – In a long-distance relationship, you do get stuck in a routine, speaking at the same time, sending similar text messages every day and that is no bad thing, it gives your relationship some stability. But, throwing some cheeky surprises their way will keep things interesting for sure. So send them a little surprise gift in the post, to show that you are always thinking of them; send them a bunch of flowers at work; or turn up on their doorstep expectantly – it will give them a little flutter of excitement and they will be touched at your thoughtfulness.
Heat Things Up – We all have sexual urges, so it can be hard to be away from your partner, but that doesn't mean you can't have any fun. Talk dirty to one another when the urge strikes, letting them know what you want to do with them when you do get together – it will really build up the anticipation. Send pictures of underwear you have bought for your next meeting, or something a little risque, to show your partner that they are the only one that gets your motor running.
It's All About Trust – It is really important to have trust in a long-term relationship as you are so far apart. Talk about your concerns with your partner instead of letting your imagination get the better of you. If you are a jealous person, a long term relationship may not be for you, no matter how much you love someone – if there is not trust and only suspicion, it will not work.
It's Not Forever – You may have the best long-distance relationship in the world, but it can't last forever – there has to be an ending in sight to make all your extra effort worth it. So make sure that you have an understanding that you will eventually be in the same place, that may involve one of you moving and set a deadline for it. Otherwise, you may find that you leave it too late and your relationship fades away.
Have Your Own Life – Pining away at home for your far away lover may build feelings of resentment and deep sadness. So keep yourself busy and spend time with friends and with hobbies – it will boost your confidence and keep you in a positive frame of mind, which can only be good for your relationship.
Hopefully, these little tips will help keep your long-term relationship strong.
Read the full story on the Times of India.