Has Taylor Swift's Flirting Caused 'Trouble' For Brenton Thwaites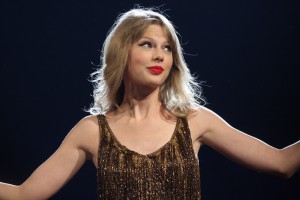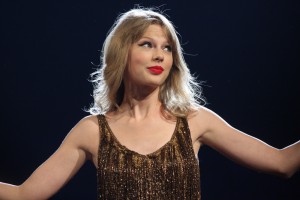 Taylor Swift is known for her songs about her many own personal heartbreaks, but it seems the tables  have turned and it is Taylor who has been the one causing some heartbreak. After the stunning singer got all flirtatious with handsome Australian actor, Brenton Thwaites at the Toronto Film Festival last week, his long-term love got angry.
Model, Jessica Campion took to Tumblr  to air her grievances over the man she has 'unfinished business' with.  Jessica and Brenton were in a long-term relationship in their native Australia, whilst he was starring in 'Home and Away', but sadly the duo drifted apart when he left Summer Bay film the movie 'Blue Lagoon' in 2012.
Fans of Jessica, asked her through Tumblr what she thought of Taylor and Brenton's blossoming relationship, for which she responded: "I don't really know what to say." She then posted a note from a fan that read: 'Wouldn't be surprised if [he] gets a song after hanging out with her [before] 2 long'. Even though Jessica was putting a brave face on things, she later posted that it was the "Worst Day Ever."
Poor Jessica, I'm sure a gorgeous girl like you will have guys falling all over themselves to please you.
Read the full story on Radar Online.
Get all the flirting gossip on our official Facebook Page.