Taylor Swift's Flirting Misses It's Mark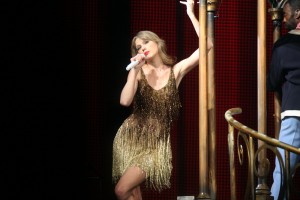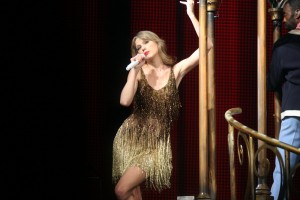 Stunning singer Taylor Swift, is one of the world's hottest young women, so you would be forgiven for thinking that she would have men swarming around her, just hoping for a chance to be with her. Well this may not be the case, as Taylor has found herself to be the one doing all the chasing with English actor Douglas Booth.
The 'Romeo and Juliet' actor was attending the same Hollywood party and Taylor, and she took a instant shine to him. According to reports, Taylor was almost pursuing young Douglas around the party, only for him to run like a frightened woodland animal. Taylor's attempts to flirt with Douglas appeared to fall flat, with the night ending with the singer telling actress Hailee Steinfeld (Douglas' co-star in Romeo and Juliet), about her failure to attract his interest.
A source claimed that: "Taylor kept on making an effort to flirt with Douglass, but her gave her the cold shoulder and was extremely dismissive towards her." However, things were looking up when the pair were spotted out and about together in London, but unfortunately for Taylor, Douglas is only interested in being friends and was "quite taken aback about how keen Taylor was."
Recent reports have claimed that Douglas is now no longer returning Taylor's calls. It looks like Taylor may have been playing it, just a little bit too keen. Whoops!