What Are The Signs Your Text Flirting Has Went Too Far?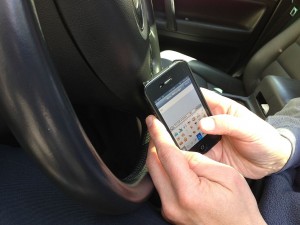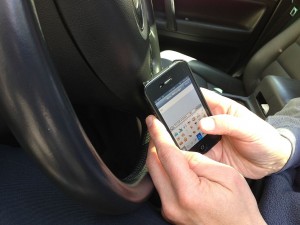 If you are not in a relationship, feel free to ignore the title completely and go and text flirt until your thumbs fall off. But, if you are in a relationship and have found yourself paying more attention to your phone than too your  partner, then maybe you should read on.
There are a number of signs that indicate that your once harmless text flirting has crossed the line to cheating, or something close to it. If you recognise any of the following warning signs, it may be time to re-evaluate either your texting or your relationship…
It's A Big Secret – Do you sit in your car for a few minutes before entering your house so you can send a few cheeky texts before seeing your partner? Or do you take your phone to the bathroom with you, so your partner wont see anything incriminating on it? Then your behaviour has definitely become secretive and possibly a cause for concern. Put yourself in your partner's shoes and consider how you would feel if you saw messages on your partner's phone like the ones you are sending. If you would feel betrayed, suspicious and/or uncomfortable, you will know you shouldn't be sending those messages.
It's Become Your Relationship – You can't deny that you are spending more time talking via text to your 'friend' than you do face-to-face with your partner then you probably have a problem. When you start having more everyday banter with your text friend than you do with your partner, your texting has become your surrogate relationship. You really need to ask yourself why you are not communicating with your partner, is it because you know you need to have a difficult conversation?
Rationalisation – You're making excuses for your behaviour, telling yourself that they are 'just a friend' and that 'you're not doing anything wrong'. If that were true, why would you need to justify it to yourself? You don't feel the need to justify any of your other friendships, so why this one? Maybe it is because deep down, you know that you are doing something that would hurt your partner, if they knew about it. Ask yourself if it is really worth it.
Not So Innocent – There is nothing wrong with a little bit of innocent flirting, it can make you feel attractive and give you a little bit of a spring in your step. But if you are a compulsive flirt that can't stop texting, because you have a need for the attention of others, you really should put the phone down and walk away. Additionally, if you are crossing the boundary into overly sexual texting, you should know that your partner would not approve. If you are seriously considering doing the things you are texting, you have pretty much crossed the line into cheating. Not all cheating is physical.
Your partner may appreciate a text flirt just as much as you do, so why not flirt with each other. If you can't stop text flirting with people outside your relationship, it may be time to reconsider your situation, to avoid any more hurt in the long run.
Read the full story on the Huffington Post.
For more flirting advice and a few chuckles, check out our official Facebook Page.