Developed in Germany, Womanizer vibrators were first released around 2013 with the bold claim of closing the 'orgasm gap'. These extremely popular vibrators are edging out Lelo (for some not for all) as being the best vibrator that around $150-$299 in cash money can buy.
It's expensive, it's high quality and for those who it works for it's been called a weapon of mass pleasure.
The Premium Rechargeable Smart Silence Clitoral Stimulator is the top of the range vibrator from Womanizer released in 2018 it comes in a few colours including black, white and red. No, we are not sure what the henna tattoos on the models face on the box mean either.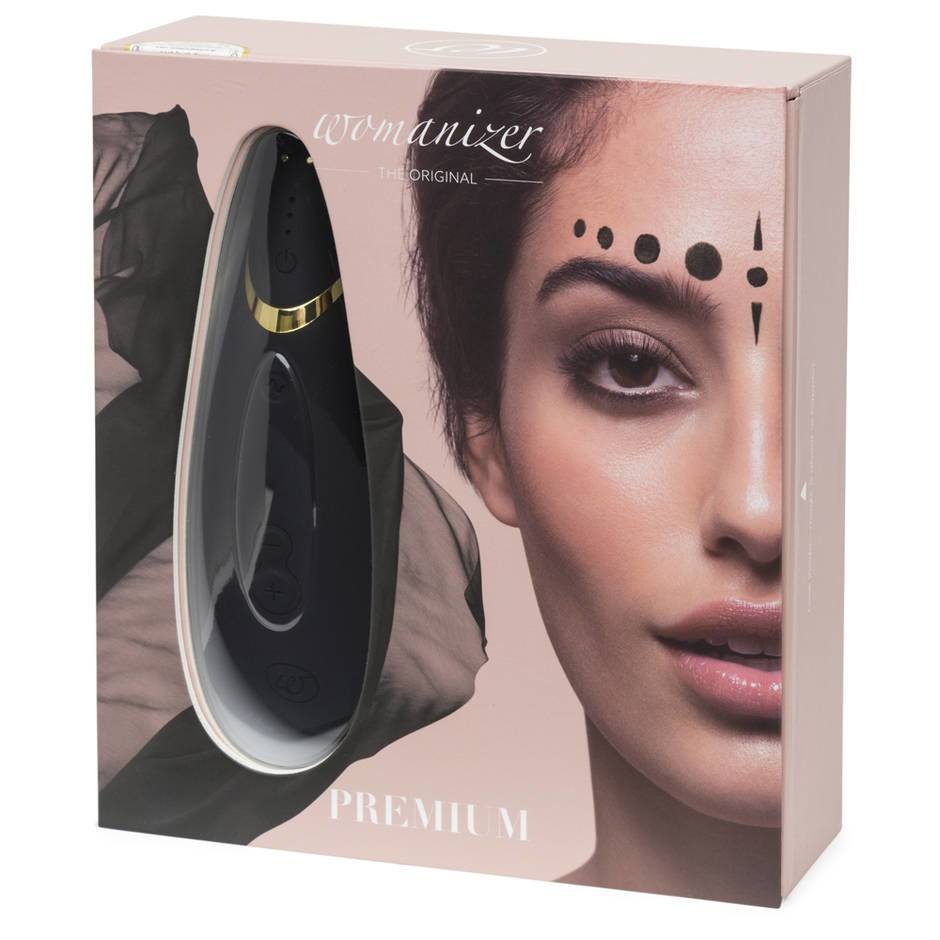 Why Womanizer Vibrators are Different
The main point of difference or breakthrough with Womanizer vibrators is the addition of suction or 'Pleasure Air Technology' as well as vibration to stimulate the clitoris. Before you think that weird-looking vacuum nozzle at the end is going to suck your clit off, the suction and vibration are variable and can be tuned to your body.
The smart silence feature of the newer Womanizer vibrators means that it only turns on when the vibrator is close to your body, once moved away the vibrator switches off automatically.
All Womanizer vibrators come with a 2 year warranty and they even have replacement parts should they wear out. The velvety soft suction head thingy part can be replaced on the Womanizer Premium, Womanizer Classic or Womanizer Starlet 2.0 with either small, medium, large or extra large to suit what you want.
The Womanizer Travel Version
There is also a travel version called the Womanizer Liberty. Not that size matters but the travel version is 3.5cm shorter than the Premium version. The Liberty travel version is 13cm long and the Premium is about 16.5cm long. The travel version is also about 50% of the cost of the Premium at around $150. The travel version has 6 intensity setting compared to 12 on the Premium.