Get Your Flirtation Started With Some Cracking Icebreakers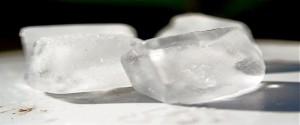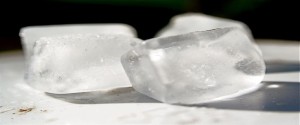 When you see someone you like across a crowded room, it can be hard to figure out how to proceed. You don't want to take that long walk across the room, to draw a complete blank when you reach them…the embarrassment would be difficult to recover from. Having a few good icebreakers at your disposal can make the whole flirtation go a lot smoother.
Approaching someone is never easy, but if you have something to say when you get to them the conversation can flow. So next time you see someone who takes your fancy try some of these icebreakers out…
Introduce Yourself: It may sound simple, but how else are they to know who you are. Walk up to them confidently and introduce yourself, no chat up lines and no gimmicks, just a natural conversation opener.
Make Observations On Your Surroundings: If you are struggling to push the conversation along, make comments on your environment. Try and make it witty and fun, something that will bring a smile to their face…be careful when your comment is directed at an individual, as it could easily be taken as offensive.
Be Direct: Probably an icebreaker suited to those who are a little more daring as it involves being blunt. Ask them if you can join them and if they are single – it makes your intentions clear from the start and don't forget confidence an be sexy.
Share A Drink: Mention a cocktail that you have never tried and ask if they would be interested in trying it with you. It is a great way to start a conversation and you are already tying new things together.
Now you have a few icebreakers go out and smash that ice.
Read the full story on AskMen.
For more flirting fun, don't forget to visit our Facebook Page.