A Big Flirting Mistake By A Dirty Cop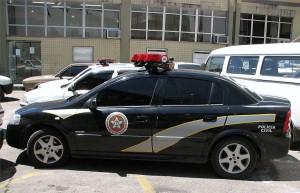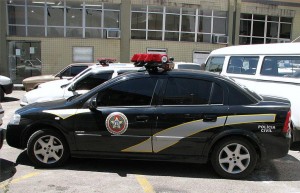 Yes, flirting is a wonderful and magical thing, but it is important to know, that if you don't do it at the right place and time, you could find yourself in trouble. I recently told you the story of the drunken woman who tried to seduce a policeman in Florida, now we see it from the other side with a policeman getting into trouble for his flirting antics – again in Florida, there must be something in the water.
Florida police officer, Rey Munoz, resigned last month after he was caught using his police cruiser all to literally, to cruise for women whilst on the job. The bad cop got himself caught, when he tried his police cruiser flirting technique of a relative of a high-ranking officer in his department…D'oh!
According to documents released from the Melbourne Police Department, dashboard cameras show Officer Munoz cruising the parking lot of a local gym and asking two women for their phone numbers…it wasn't the first time he had done so. He was finally caught out when a Melbourne Police Sergeant claimed that Officer Munoz approached his niece in a Walmart parking lot.
One of the cruising policeman's victims claimed that Munoz approached her in the parking lot of LA Fitness and asked her for her age and phone number. Brittany Young, 22, says: " He said he wanted to know because I was beautiful, I told him I was spoken for."
Once this dirty cop had been found out, he had little choice but to resign – he had been with the department for less than a year! So hopefully you have learned a lesson, if you do decide to flirt on the job, make sure you don't get caught.
Read the full story on NY Daily News.
For more flirting fun, please 'Like' our official Facebook Page.