Get In The Mood For Romance With These Perfect Date Night Movies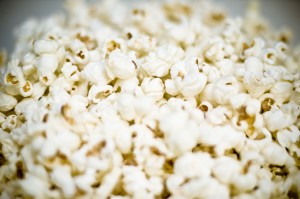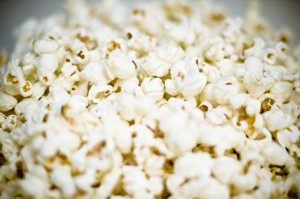 Following on from our recent post about how to flirt at the cinema, I am taking things to the next level, with the to date night movies at the home cinema. So get the microwave popcorn popping and the chocolates opens, and get settled and cosy on the sofa ready for some of the best date night movies the world of cinema has to offer.
I may be a bit controversial here, when I say that a date night movie should not be a romantic movie, such as 'The Notebook', as you are giving yourself a hard act to follow. After sitting through 2 hours of over-the-top romantic gestures and unrealistic gooey happy endings, you offer of popcorn and a few chocolate covered peanuts, will seem paltry in comparison. Additionally, any tear jerker movies – something super depressing, like 'The Boy In The Striped Pajamas', does not put you in the mood for love, it puts you in the mood for sitting in a darkened room, alone.
So avoiding those two genres, here are some great date night movies:
Susperia – Erotic foreign horror, as absurd as it may sound, are great choices for date night. Susperia put Italian director Dario Argenta on the map and it's not surprising, as the story of a young student attending a music academy in Germany only to find dark supernatural forces lurking, is compelling and terrifying. You and your date will be clinging to each other for dear life, whilst the erotic undertones will put you in a naughty mood.
Mr. & Mrs. Smith – If starring in this movie was enough to make Bad and Angelina fall in love, it is surely enough to spark some romance between you and your date. Just think of Brad and Angelina, shooting at each other throughout their house, half dressed and working up a sweat.
Up – The Disney Pixar movie is not just for kids; it is one of those great movies that takes you on a real journey that will really make you feel stuff. By watching this movie together, you will really feel like you are sharing in something special and will be just bursting with feel good chemicals once it is over. You have to do something with all those endorphins.
Zoolander – A little bit of comedy is perfect for date night, and there isn't a person on the planet who doesn't find Ben Stiller flick, 'Zoolander' a laugh riot. A giggle together will build a feeling of closeness that is almost like a bonding experience, knowing that you have a similar sense of humor. After the movie is over, you will have hours of fun reciting your favourite quotes to one another.
Primer – The story following two physicists who manage to create a time machine in a garage is something that will have you glued to the screen and scratching your head. It is a movie that really makes you think and for a date night, this is a good thing. It will promote conversation as you discuss what you would do in that situation and whether or not the characters in the movie did the right thing.
So make your next date a movie night at home, you wont regret it!
For more advice and flirting fun, visit our official Facebook Page.