Impress That Special Someone With Any of These Valentine's Day Dates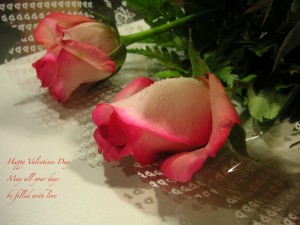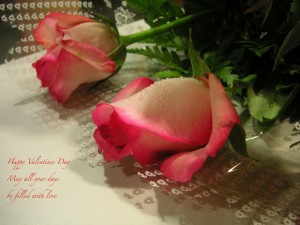 So you have used our foolproof flirting techniques, and you have bagged yourself that Valentine's Day date. Now I hate to say it, but a trip to Burger King on the bus, is not gonna cut it, unless you are twelve of course. It is the most romantic day of the year and it should be treat as such, by doing something special.
 Couples Massage – Do something relaxing yet intimate with your special someone on Valentine's Day with a heavenly couples massage. It's an extra touch of luxury that will melt away all the tension that has been building up since Christmas and leave you feeling relaxed and connected…A real treat anyone will enjoy (unless they hate to be touched of course).
 Ditch The Restaurant – Anyone can pick up the phone and make a reservation at a fancy restaurant, but it takes real thought and effort to prepare a meal for your loved one from scratch. Set the table with flowers and candles and cook them their favourite meal – you can enjoy a romantic dinner  together, without having to battle over the noise of other couples in a bust restaurant.
Get Out Of Dodge – Why not try something a little bit different and get out of the city and away from the crowds. Head out into the countryside and take a long relaxing stroll hand in hand and enjoy each others company, without any kind of distraction.
Recreate Your First Date – If you have been together for a while, why not take a trip down memory lane and recreate your first ever date. Tell them all about how you felt on that special day – the nerves, the excitement and the realisation that you had met someone that was going to be the one for you.
Camp Out At Home – Work gets in the the way of so much, don't let it get in the way of Valentine's Day too. Take the day off work (legitimately of course) and spend Valentine's together camped out at home. Get a bunch of cosy blankets, a stack of movies and lots of sinful snacks and cuddle up on the sofa – affordable luxury at it's best.
Hopefully these suggestions will help to make it your finest Valentine's Day yet – sorry if you don't have a date.
For more flirting fun and a few Valentine's Day laughs, check out our official Facebook Page.