Have You Ever Wondered Why Men Cheat?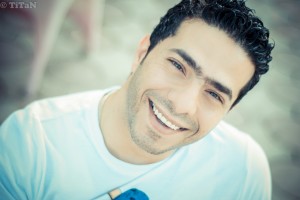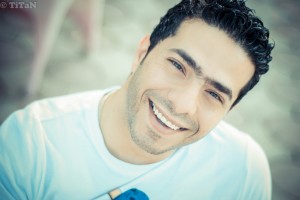 Before we get a bunch of angry men complaining that it is not just men that cheat, there is no suggestion here that women don't cheat, just this little post is about the reasons men cheat. There could be a post about the main reasons women cheat, coming up in the future. OK, everyone happy? Then I shall continue.
So if you have suspicions that your man's late nights at the office could be something more and he may be at least considering cheating, then what may be the driving force behind it?
He Doesn't Feel Desired – Men want to feel sexually attractive too, especially to their partner. Cuddling up together is good, but if that is all there is, he may feel more like a big teddy bear than your partner. Even though the stresses of everyday life mean that you can't be having sex constantly, he still want to know that you want to. If he is not getting those vibes from you, he may be more susceptible to the attention of someone else – he wants to know that he has still got 'it'.
Not Enough Sex – He may feel like his sexual needs are not being met in the bedroom, but this doesn't mean he wants to be having sex every spare moment. He also won't want you to be having sex with him just to keep him happy; he wants you to want to have sex with him. If night after night, you are more interested in your book than him, he may begin to feel unfulfilled. If there is obvious sexual interest coming from an attractive colleague or acquaintance, he may just be tempted.
He Doesn't See A Future – He may like spending time with you and there are no major flaws in your relationship, but he just doesn't see a future with you. He probably does love you and therefore doesn't want to hurt you with a break up – so in his confused state he cheats, which clears his confusion…he shouldn't be with you. Of course he could do the decent thing and talk to you about his concerns, so if you have any niggling doubts, talk to your partner.
He Is A Drunken Moron – He is out with his boys and has had enough to drink to fell a small elephant – a girl who may seem likes a 10, comes on to him and the rest is history. The sex was poor, if he even remembers it, and he will wake up feeling like the moron he is – this does not make it excusable, he should have been more mature and less easily swayed.
There are probably a number of reasons why a man cheats, an accumulation of things that makes them cross that line to a place they can't come back from. Once they have cheat on you, it cannot be undone, they will have always have cheat on you. If you want to avoid this, make sure you keep the lines of communication open, and do everything for your man that you expect him to do for you.
Read the full story on Marie Claire.
For more flirty things, visit our official Facebook Page.